The dutch photographer Rob van Kessel has been living in Cologne for twelve years now. His work as a pilot enables him to capture the world's beaming cities every week. But he has also dedicated a website to his adopted home Cologne: WirLiebenKoeln.de. Rob van Kessel brings out a few of his shots for Photocircle. You can find his complete portfolio on robvankessel.com.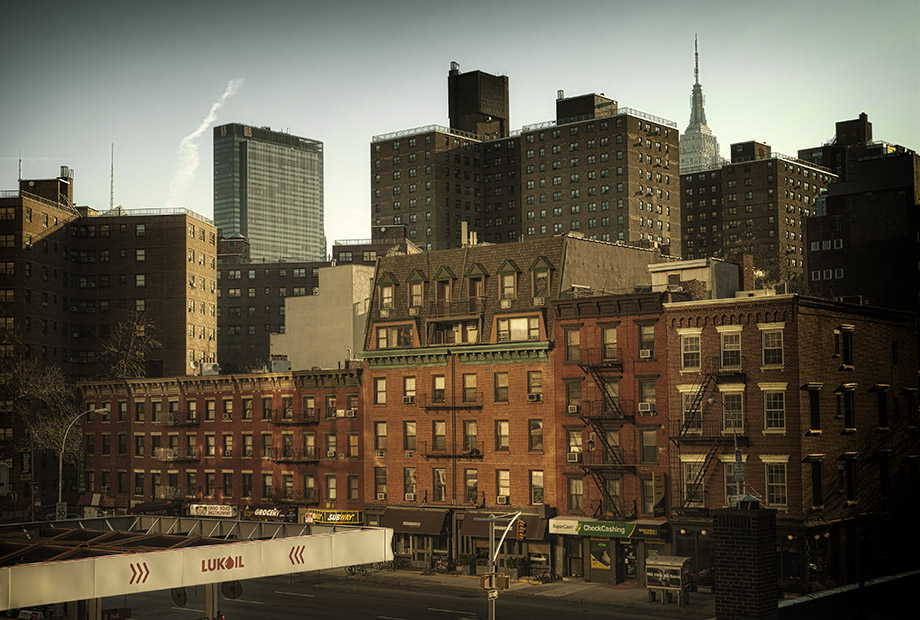 "Photography has fascinated me for more than 20 years and the older I become the stronger this fascination grows and I keep discovering the endless creative dimensions that it bears. My style is always due to change. It keeps me awake and makes me a better photographer. I think to keep moving is compulsory if you want to succeed. The painter Edgar Degas describes it with these words: 'I am glad not to have found my style, yet. I'd be bored to death.'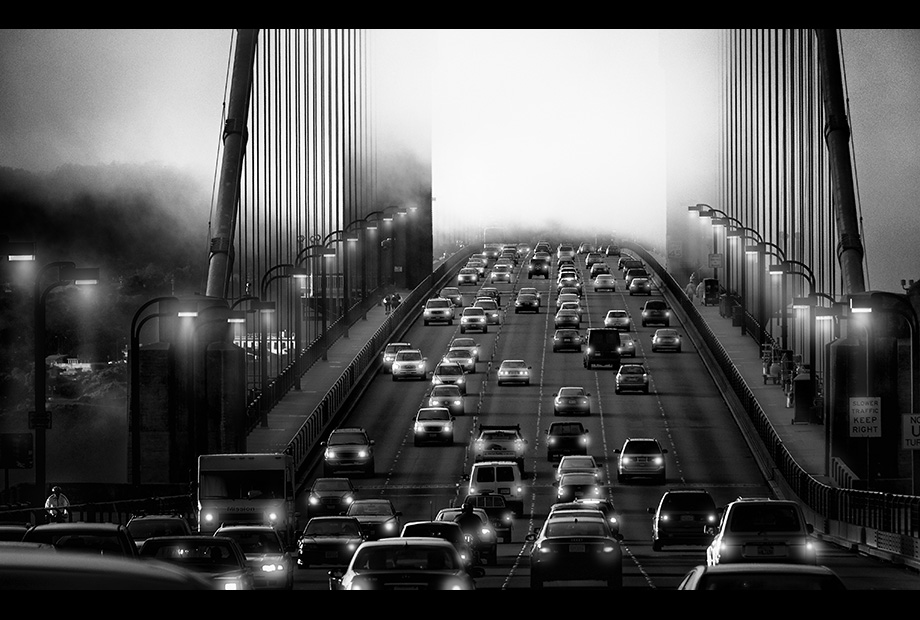 What I like to capture most: cities, dynamics, people, life, combined in street photography. In the city you never know what's going to happen. As long as you keep your eyes open and have your camera on you, you can get lucky. My work as a pilot makes me travel the capitals of the world on a weekly base. When I leave my hotel room in San Francisco at 5 am in the morning, it's the start of a little adventure for me. Camera and tripod in one hand, a paper cup of coffee that is way too hot in the other, a map in my pocket and I'm ready to go. And if I get at least one good shot, it was worthwhile to walk around for hours in the freezing cold or scorching heat.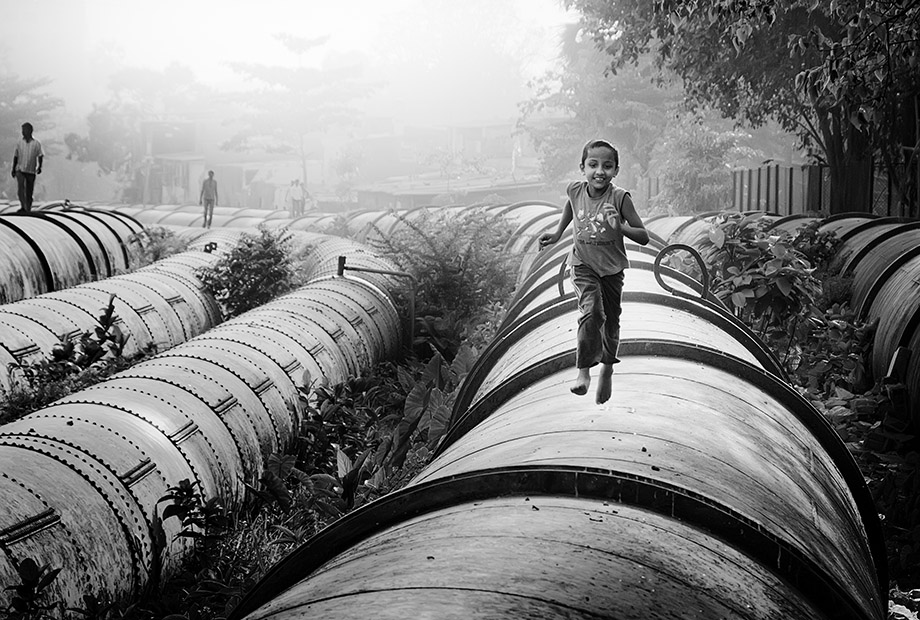 I have lately been on a trip on top of a freshwater pipeline in Mumbai. I got the idea a few months ago when I looked out of my hotel room in Mumbai and saw this huge pipe on top of which people where hustling and bustling, walking or sitting together and chatting about. I had to take a closer look at this. So I walked through the slums until I finally got to climb this pipe and take a few pictures. When Mumbai came up on my schedule again in May I did some research and finally decided to go for a two-day hike on top of this water pipe. And it was incredible! On my way I saw so much poverty and so many happy faces at the same time. So the pipeline was a guideline in this project and also provided the visual setting.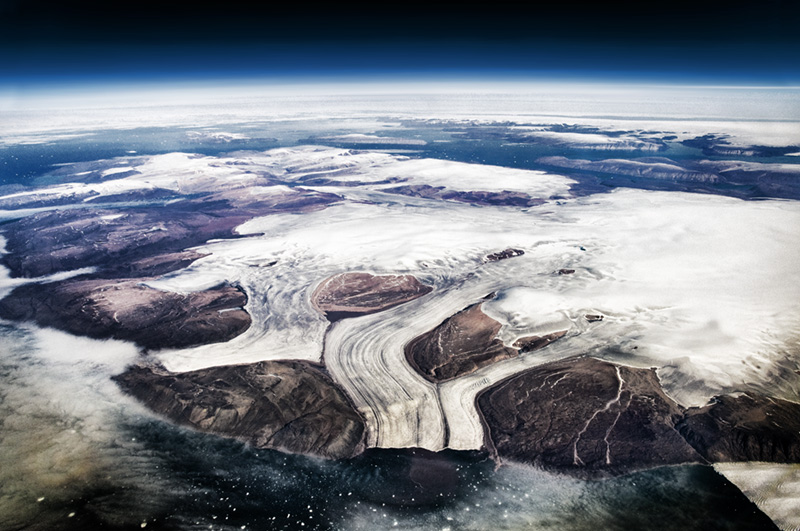 From the airplane I regularly manage to take some stunning aerials, like this one of Greenland. Even though I am a sociable person I can only take reall good pictures when I'm on my own. I have to focus exclusively on the visual events in order to obtain good results. Another factor is my mental fitness. When I'm tired I don't even have to bother to get outside with my camera. Luckily I take jetlags quite well."