Photocircle and the environment
Sustainability as a corporate philosophy
It's an essential (if not the defining) part of our corporate philosophy, and perhaps an important reason why you chose Photocircle: we want to do good with our business. With a big part of the proceeds, we've already financed almost 100 humanitarian, development and environmental projects around the world in this way.
In October 2019, we started our reforestation project in Ethiopia and have already planted over 279.750 trees. Those trees will absorb over 22.380.000 kg of CO2 from the atmosphere over the next five years alone!
Sustainability in production
All of our products are made in Germany. For our calendars we use FSC-certified paper from sustainable forestry and both our classic picture frames and the stretcher frames for our canvases come from sustainable forestry as well.
Now you're probably asking yourself: what about the other products? Unfortunately, it is not always as straight forward to reconcile product quality and absolute sustainability, much of it is learning by doing. But we continue to search and explore and experiment, and we will not stop until we've found satisfactory solutions for all products. Promise.
Our fair artist model
In our view, an arts platform like ours can only truly call itself sustainable, however, if the artists represented on it are renumerated fairly as well. On average, our competitors allow the participating artists a share of only 10% per sale – that's rather little.
Our artists set their own profit margin: they decide for themselves how much they want to earn with each picture sold, and how much they would like to donate to our afforestation project. They also always keep their copyrights and they can leave us at any time, should they not be happy with our service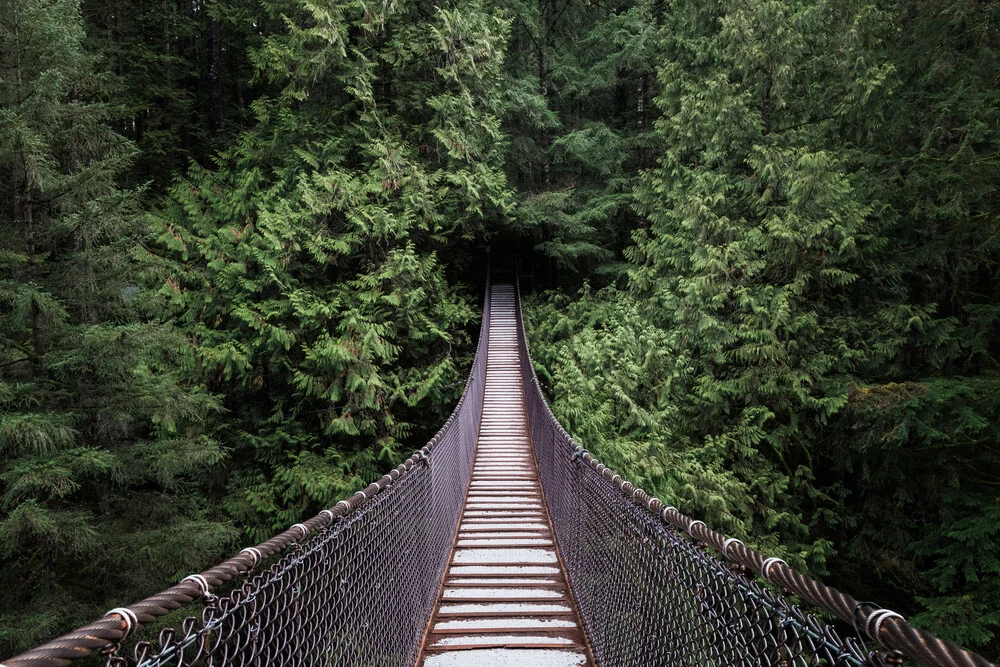 Shipping and sustainability
All of our products are manufactured in Germany and get shipped from here. We send our parcels in a climate-neutral way, which means that all transport-related emissions are calculated and then compensated through external climate projects. We are also continuously reducing the amount of plastic in our packaging; poster and calendar orders are already plastic-free and we are working on making the rest redundant, too, without your pictures suffering during transportation.
At the end of the day…
…at Photocircle, we're not only trying to avoid negative impact on the environment, but also support it with every sale. That way, you get more than just a high-quality product, you also make the world a little better with your purchase – without paying more. As both Photocircle and its artists forego part of the proceeds, we can offer you very fair prices despite the high proportion of donations.