Hardly any interior style is more contemporary than minimalism, if you think about it. In times of climate change on the one hand and constant overstimulation on the other, an interior trend that propagates both conscious consumption and simplicity is exactly what the doctor ordered.
We can Marie Kondō our homes to calm our minds and finally stop piling up things that we don't need (or, in many cases, even really want). A total recipe for success, from a psychological and sustainability point of view, isn't it? And minimalistic interiors have yet another ace up their sleeves: they encourage us to only buy furniture and (a few) accessories that are virtually timeless.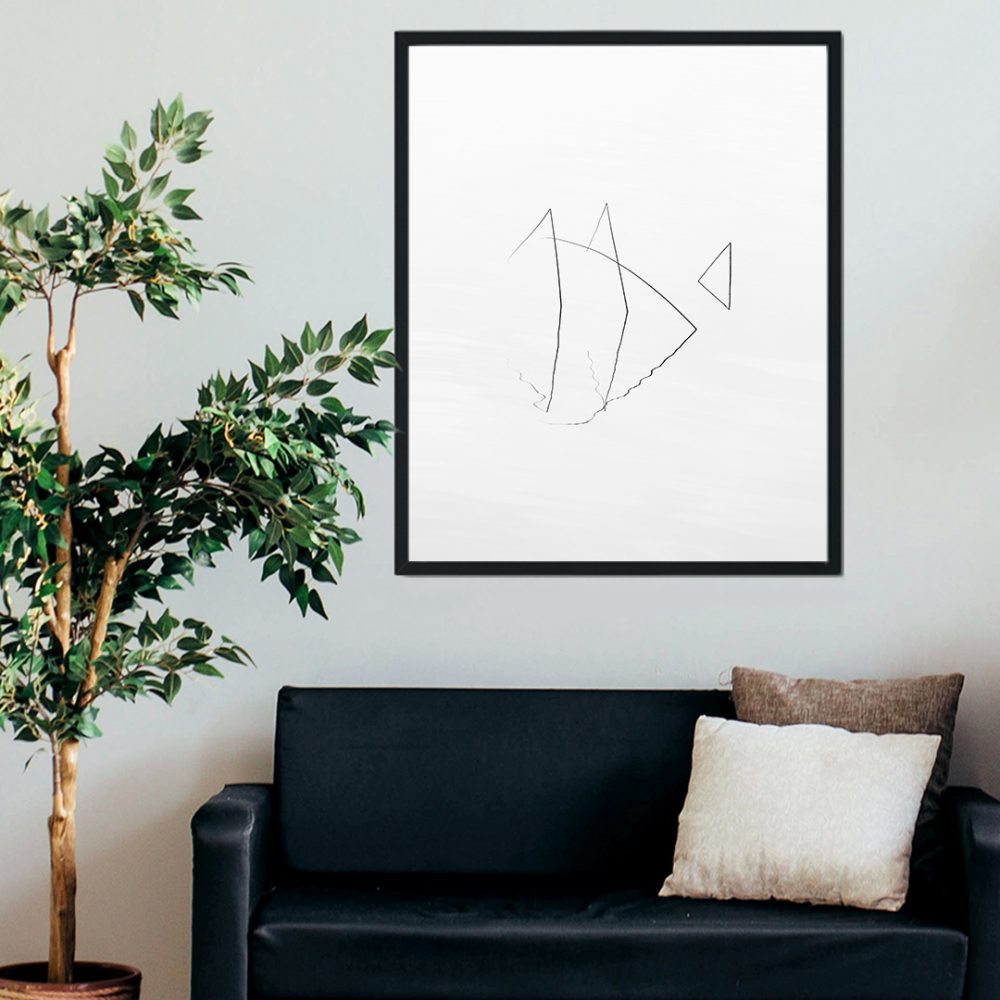 But let's start at the beginning. Minimalism in interior design means simplicity through and through. The minimalism mantra is "less is more", and as corny as that may sound, it's definitely true in this case. Every piece of furniture, every accessory needs a raison d'être, otherwise it has no chance of being integrated. The space should feel clean and tidy – not cluttered with too many items (or even with colors that don't complement each other). What little decor there is, is characterized by reductive design elements and completely unfussy.
Functionality has top priority in minimalism: the design of the furniture lives from the beauty of its shapes and the quality of the materials. Nothing should be added just for effect.
Minimalist interior design also thrives on openness and light, because combined, they create a calming environment that makes us feel free and in which we can relax.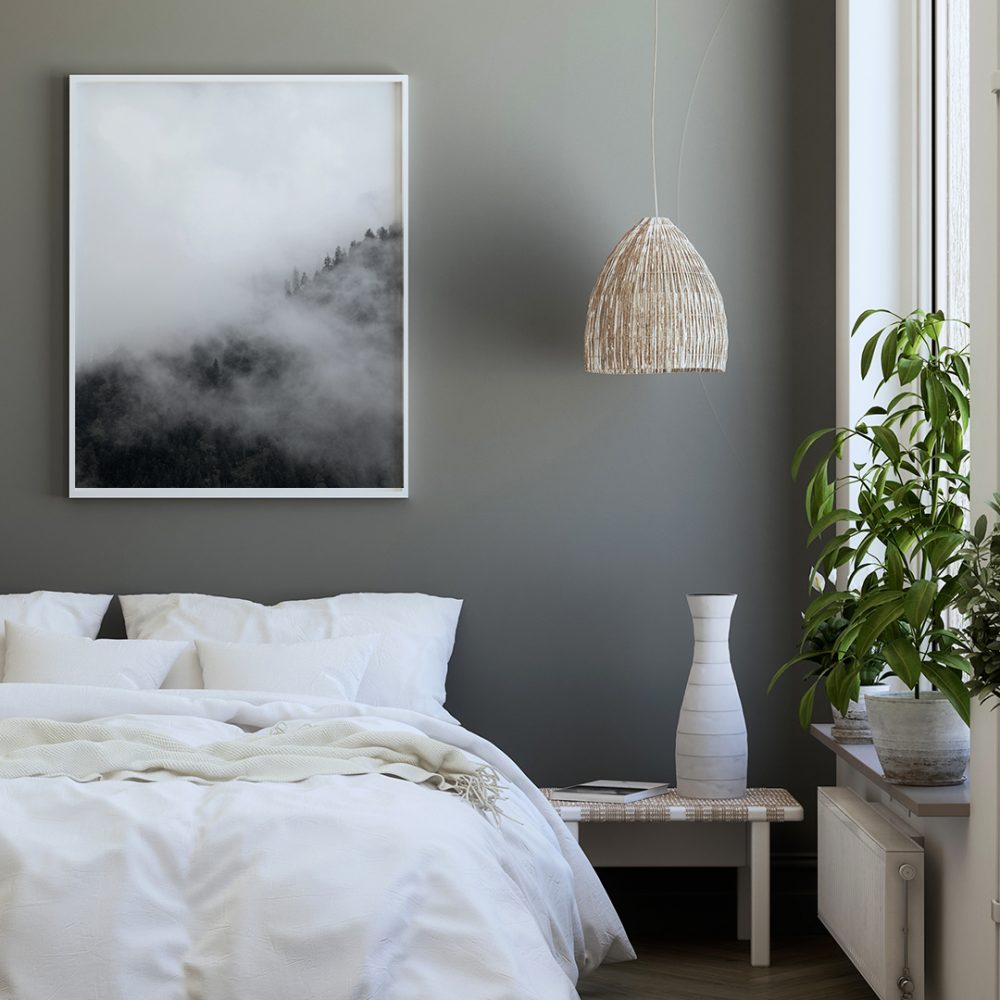 Why minimalism? A declaration of love.
Minimalist home design is good for the soul: it is comforting to live in a well thought out and uncluttered home. In everyday modern life, we are constantly bombarded with a wide variety of external stimuli – so it is all the more important not to also overstimulate our eyes and brains at home after a long day.
Minimalist furniture, wall art and accessories are timeless. Who hasn't followed a trend from time to time that you got fed up with in a flash? Because it was too loud and flashy, because you kept seeing it around every corner, or because it simply didn't suit you from the get-go? With minimalist design, that kind of thing is almost impossible.
Not that many square meters at hand? Minimalist home design is ideal for making small rooms appear larger!
Minimalism lovers save money. Ok, admittedly not all lovers of minimalism. It's hard to deny that you can also drop a small fortune on minimalist interiors. But in any case, you won't waste resources on furnishings and decorative items that you don't actually need.
'Resources' is also are last cue: as mentioned before, minimalistic aspirations fit smoothly into a critique of unquestioned consumerism. In minimalism, anyone seeking to live sustainably will find an interior (and life-) style, which supports that fully.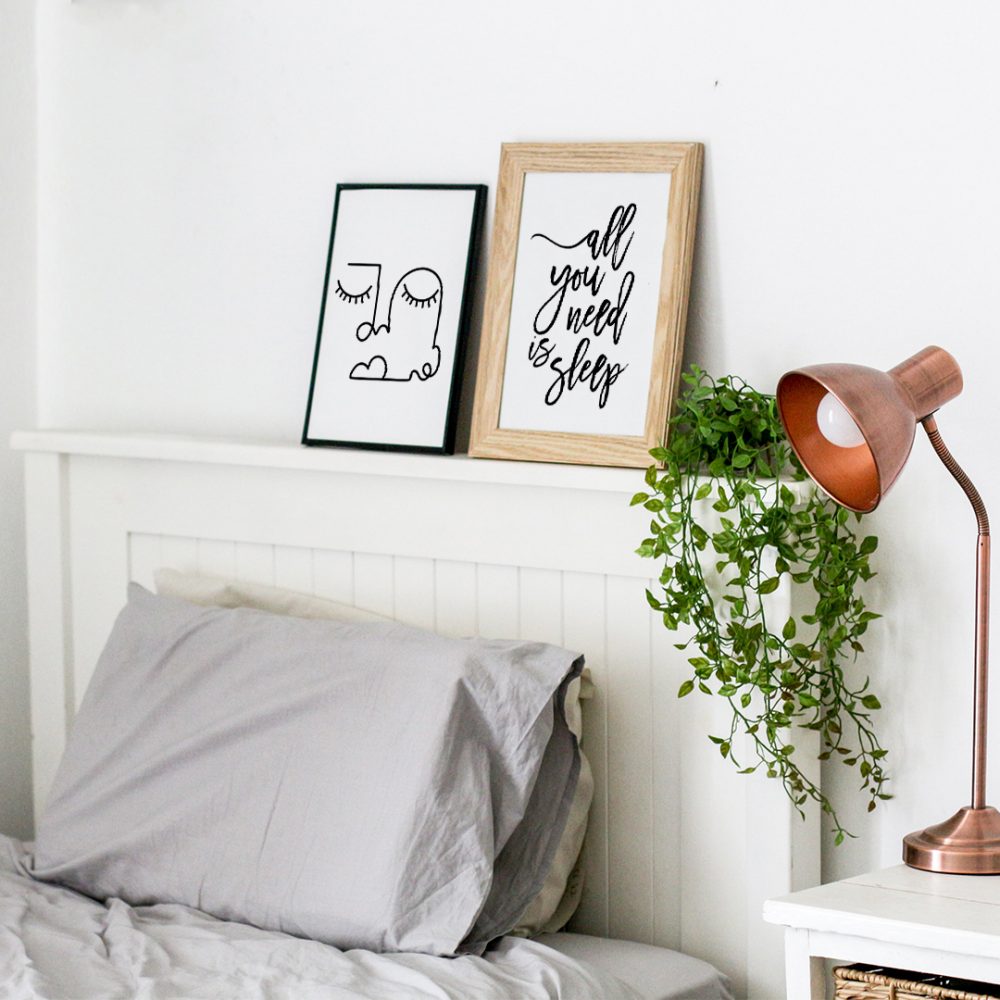 How do I style a minimalist home?
Create awareness. Every new purchase for your home needs to be justified by these questions: do I need this? Do I really want it? Does it match the rest of my things?
A place for everything and everything in its place. Declutter as much as possible and invest in aesthetically pleasing and practical storage solutions.
Form follows function – again. With minimalist interiors, the same thing applies that we learned about Bauhaus and co. a while back. Here, too, form follows function. Practicality is a priority, clean lines and smooth surfaces are a must.
Stay on track. Consistently stick to a maximum of three color shades per room (each only a few shades apart from the others). A monochromatic color scheme of white, beige and gray is typical. However: in moderation, color may be used as an accent!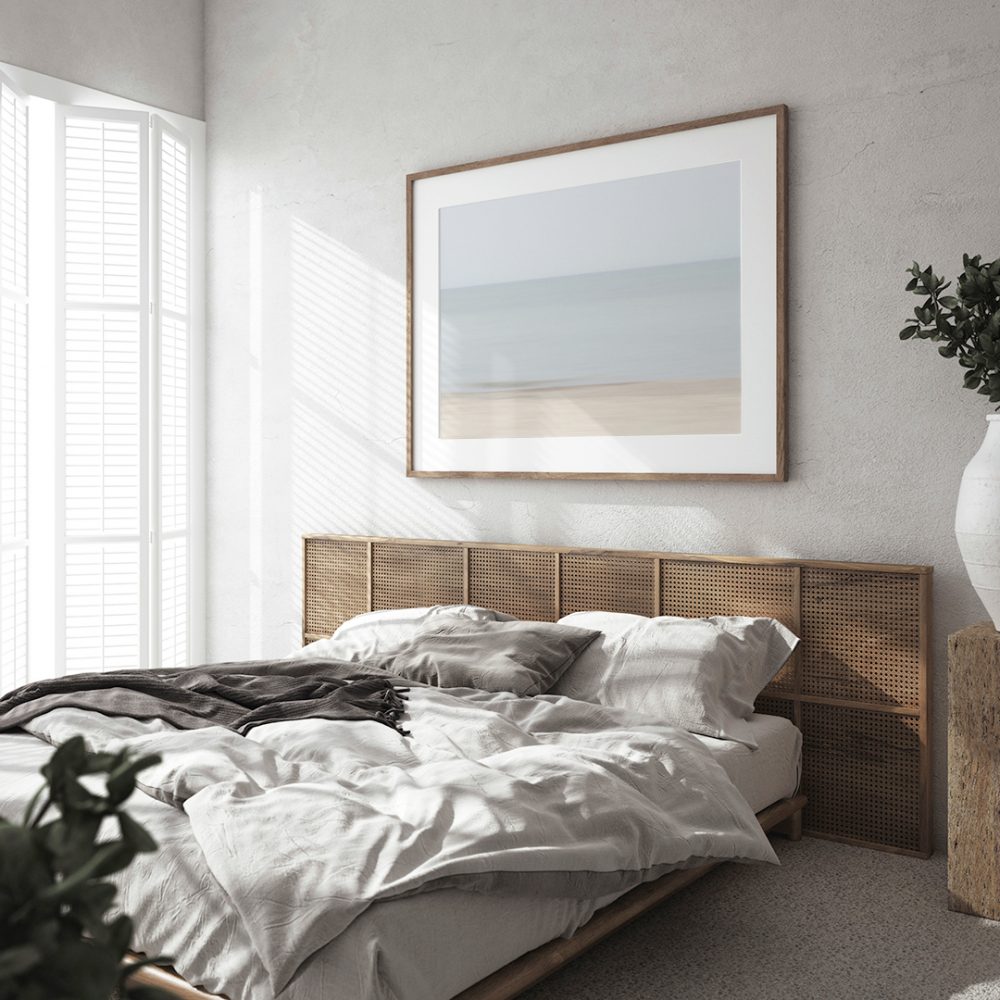 What if I get bored?
Making a minimalist space feel warm and inviting can be a bit of a challenge. Even when executed really well, minimalist home design can easily feel a little soulless. You can avoid that by
combining different colors. Did we not just recommend a monochromatic color palette? We did indeed, but there's no rule without an exception. As already mentioned, you are welcome to use some color to accentuate. You can either use bright colors very carefully, or – for example in your textiles – use more unobtrusive colors, such as dark blue or green tones, more widely.
creating warmth through textiles. Carpets, rugs, blankets, curtains and cushions made of wool, linen or cotton not only make your room seem cozier and warmer; they also go really well with the minimalist look of your remaining interior.
adding accents with art prints. Art is a must, of course. However, your pictures should be simple in their composition and color schemes – as described above, we don't want to stimulate your eyes and mind too much in your safe haven.