Japandi – that instantly sounds likable, doesn't it? Kind of makes you want to join the trend before you've even seen what an absolute feast for the eyes the fusion of two beloved interior styles has brought about: because Japandi is the love child of Japanese and Scandinavian interiors.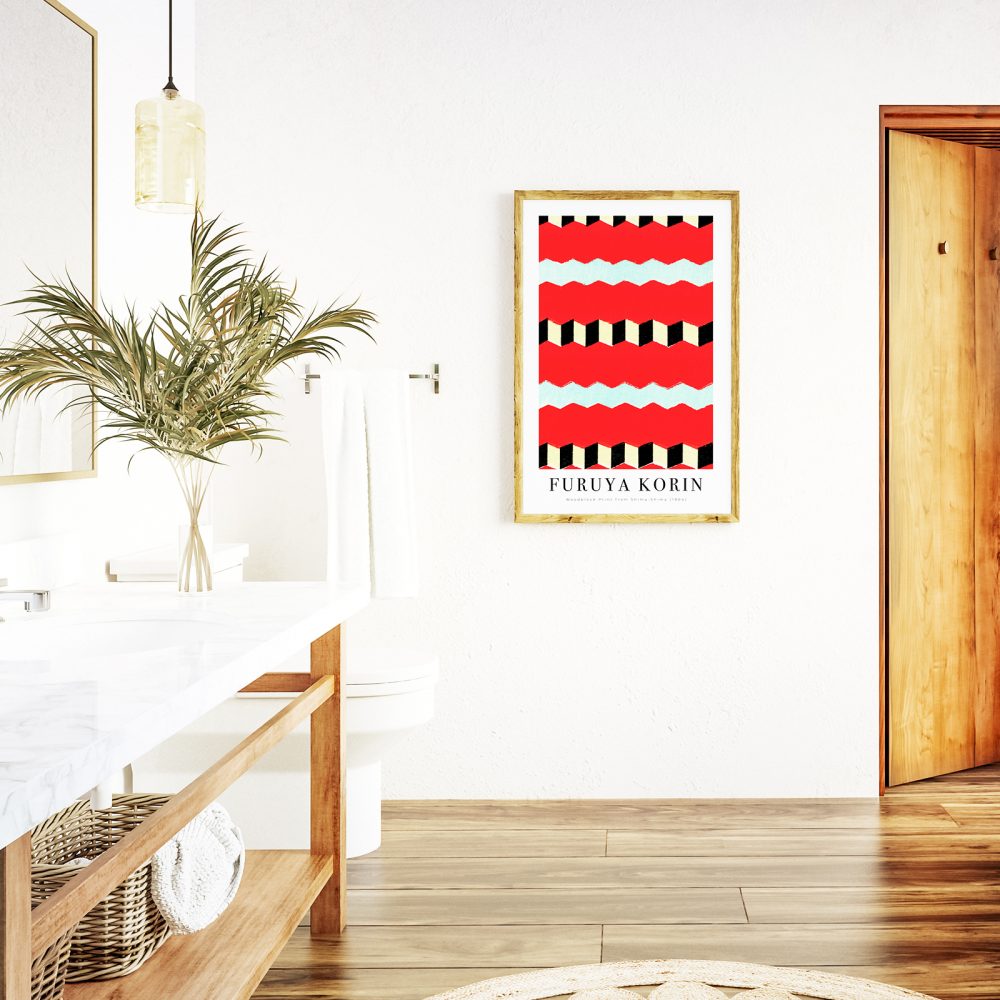 That the two lovers have found each other is actually not very surprising (if you disregard the significant geographical distance that lies between them). Because Scandi Chic and Japanese interior design have a lot in common: calm colors, an appreciation of high-quality, natural materials, as well as straight lines can be found in either trend.
If the two were actually parents and Japandi really their child, it would certainly make for a very relaxed household, and Japandi would grow up to be the kind of person who is at peace with themselves and the world.
Because with the pairing of Scandinavian hygge-ness and the Japanese philosophy Wabi-Sabi 侘 , two attitudes come together that can only be good for the soul: hygge, that's a mixture of cosiness and good company, feeling secure and celebrating the beauty of life. And Wabi-Sabi is not only the acceptance, but rather even the appreciation of imperfection. Wabi-Sabi finds aesthetic beauty in the imperfect.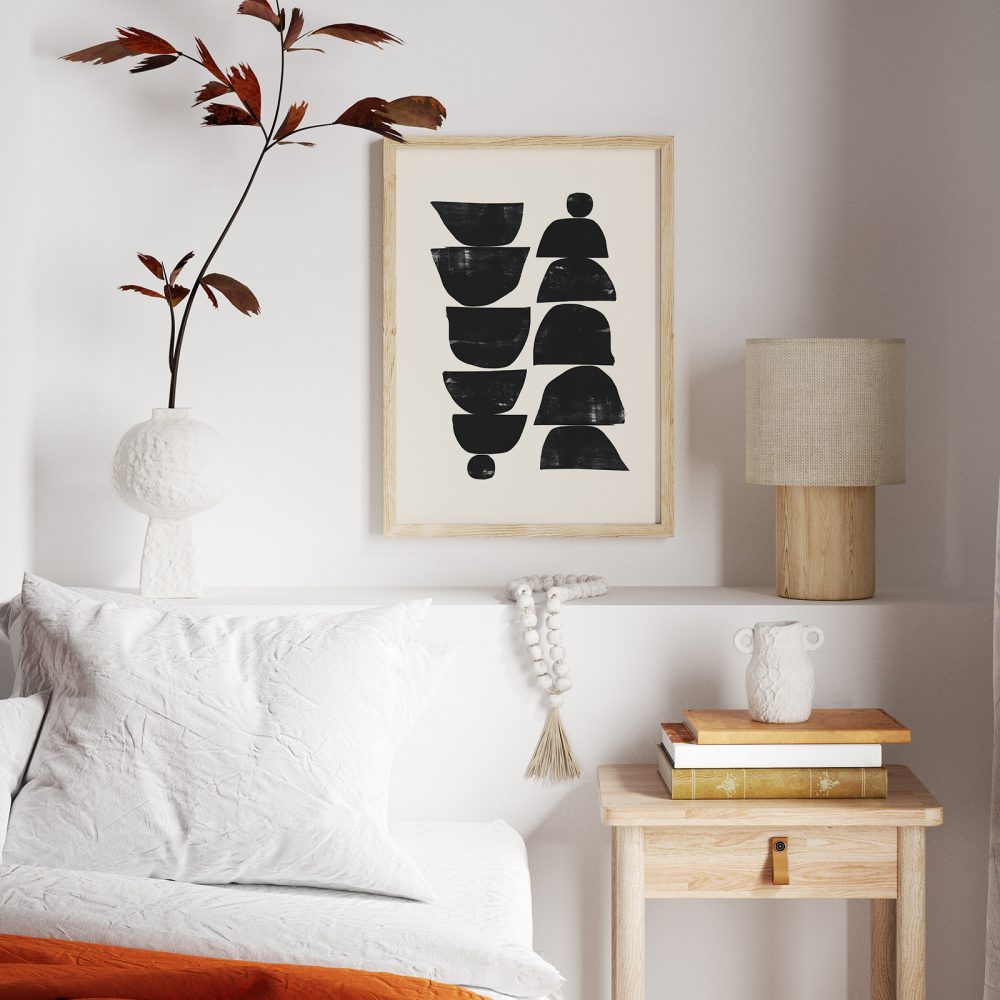 Japandi furnishings are therefore reductive, clear and straightforward, but at the same time inviting, convivial, cozy. Baloo the bear as a Zen master, what's not to like? Anyone who finds themselves in a skillfully furnished Japandi room will soon feel grounded and calm. But how do you actually style the interior trend well? We'll show you what's important.
Does it spark joy? Marie-Kondō your home
We already touched on the topic in our article about minimalism: the therapeutic effect of decluttering. Start your Japandi makeover with a good old cleanup. Don't feel like it? Give yourself a little nudge, because everything inside of us will immediately calm down when we get rid of the things we don't really need or want. Living in a clear, orderly home and escaping the overstimulation of everyday life has a decelerating effect on our battered souls. And if you don't believe us, ask the expert on all things organizational: Marie Kondō – who is, not entirely by chance, from Japan herself.
And by the way, there's something else we already know from minimalism:
Form follows function
The design of the furniture is based on the beauty of simple shapes and high quality materials. However, in Japandi, for the sake of hygge-ness, elements that have no purely practical use can be added for effect. For example: feel-good light.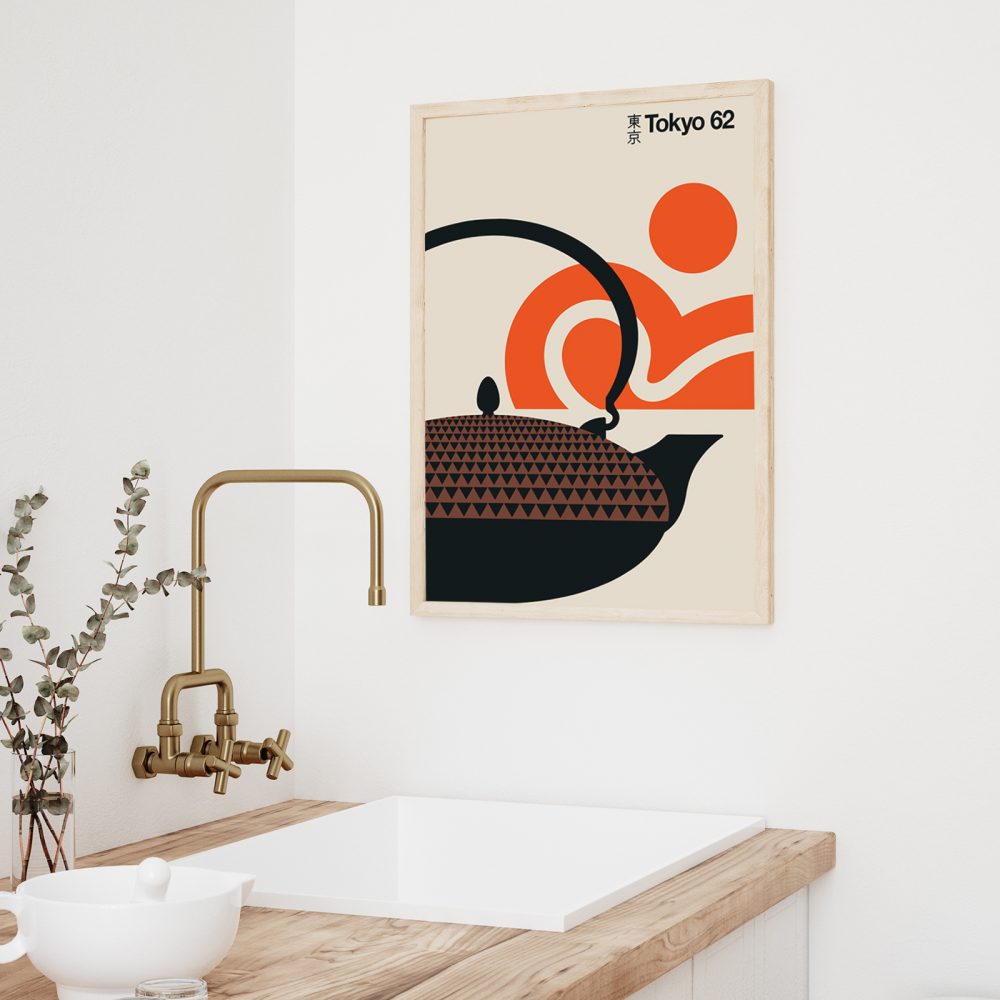 Let there be light
You may still remember that in Scandi Design we mainly want warm artificial light and candlelight to get us through the winter months in the best hygge manner. In Japandi, this is not only allowed, but also desired – as long as you also use a spotlight above your kitchen counter to ensure that you can see the kitchen knife clearly while chopping vegetables. In other words, there are task-oriented lighting areas in Japandi that are all about function and those that are supposed to create a pleasant atmosphere through warmth and softness. The best of both worlds, if you will.
Materials as an ode to mother nature
Anyone who has read our blog post on Nordic Chic already knows it: natural materials such as wood, cotton or linen are a must in Scandinavian design. And closeness to nature also plays an important role in traditional Japanese interior design. There, we see materials such as slate used for surfaces, or rice paper for the beautiful paper lamp shades that convey lightness unlike any other decorative element.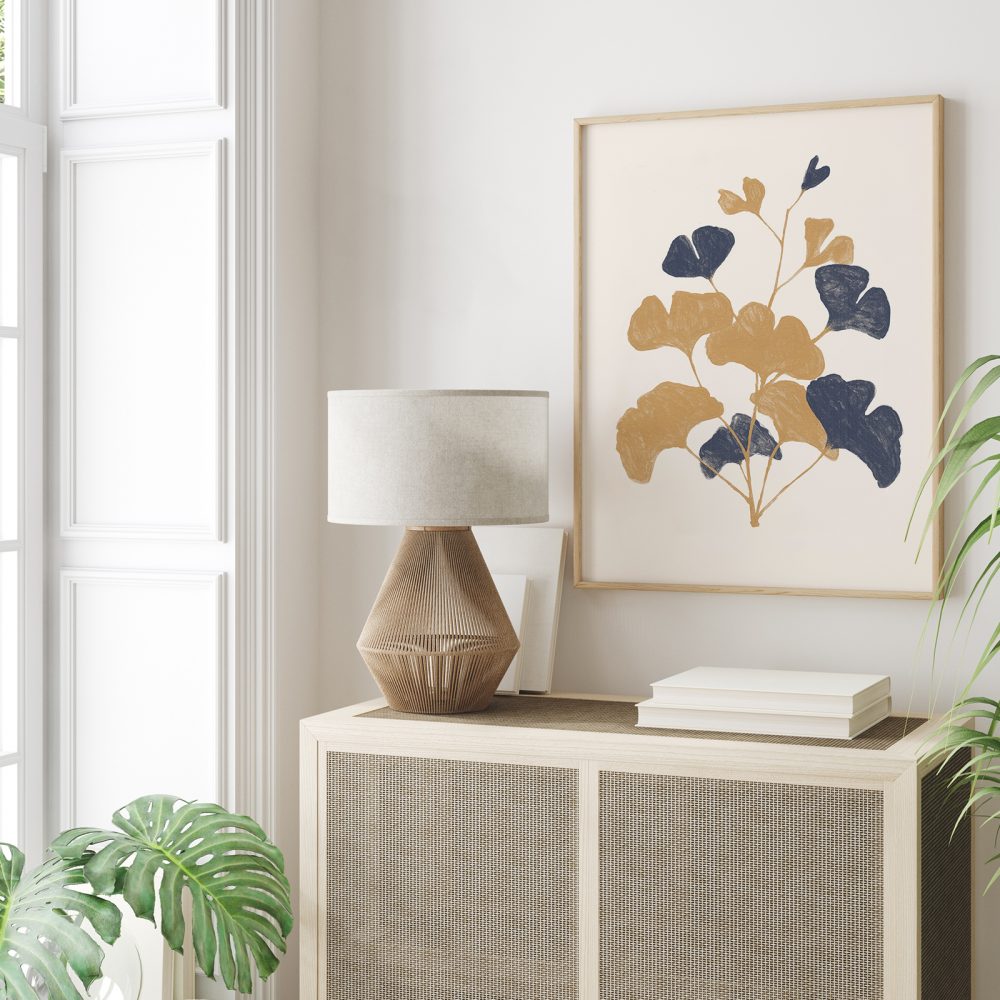 Sustainability and timelessness
As a friend of Photocircle, sustainability is probably just as important to you as it is to us; in that case, Japandi is just the interior trend for you.
As mentioned before, Japandi decor consists primarily of natural, sustainable materials and its penchant for minimalism ensures that we don't bring too many trinkets into the house.
Welcome imperfections
What's particularly interesting in this regard is how Wabi-Sabi contributes to the sustainability of the trend: according to this philosophy, furnishings only become really interesting – and beautiful – when they're not ready-made, when they no longer shine in new splendor. So we tend to go for hand-made ceramics from the market rather than off-the-shelf goods from the big department store. And if the dining room table has one or two flaws, it only adds character and does not mean that it needs to be thrown out. Just the spirit we need in order to tackle modern-day consumerism in all its harmfulness.
By the way, craftsmanship is highly valued in both cultures, too. That's why elaborately crafted vases and hand-blown glassware have a permanent place in Japandi design.
Set contrasts
In our How-To Scandi Chic, we concentrated on muted, delicate colors such as gray and pastel tones and, above all, lots of white (for the dark winter months). A loud red can be used for emphasis. In Japanese interior design, on the other hand, black and white are predominant. Scandinavian interiors mainly work with light woods, Japanese décor relies on dark woods such as ebony and walnut.
Doesn't sound super easy to combine? That's right, this aspect requires a bit of dexterity. A (relatively) balanced ratio and a few consciously staged contrasts help to master this tightrope act with flying colors. The end result should, above all, appear earthy and light.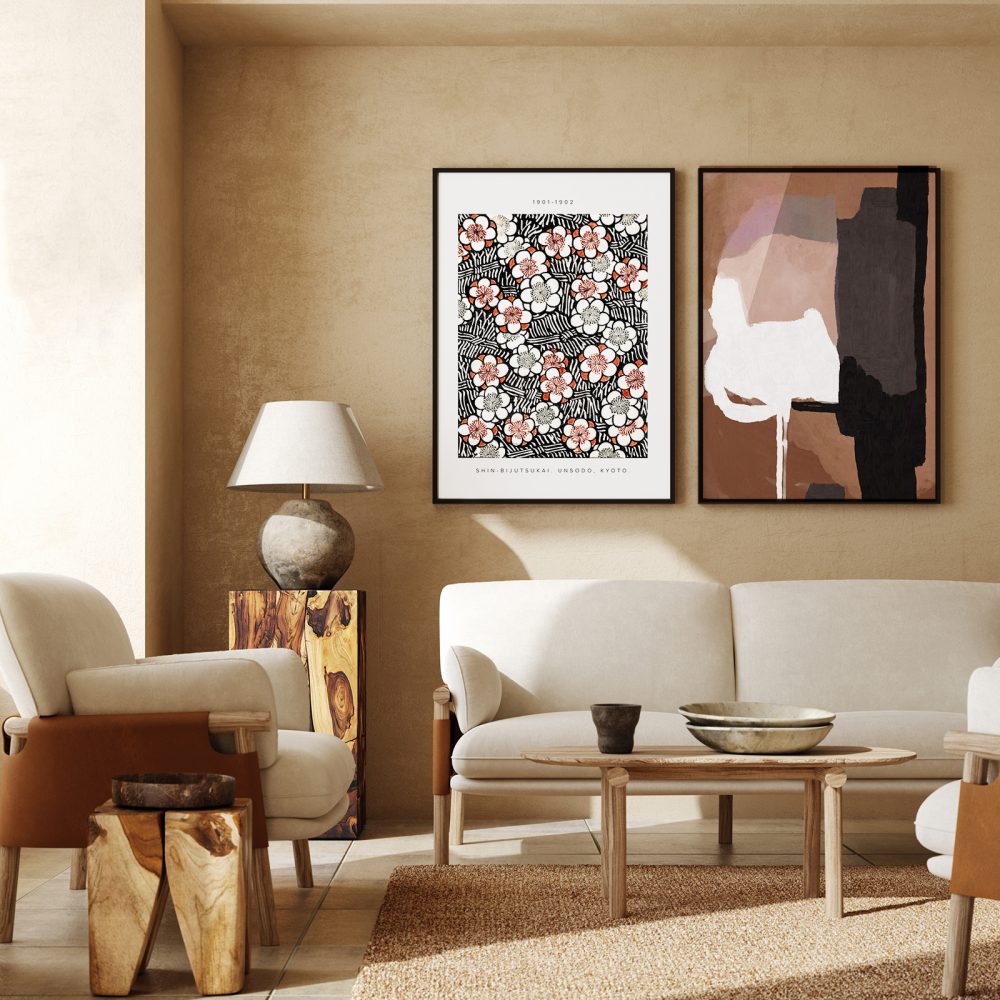 Need some more examples? Let us show you how Japandi should look and which prints go well with it. Farvel, sayōnara and see you next time!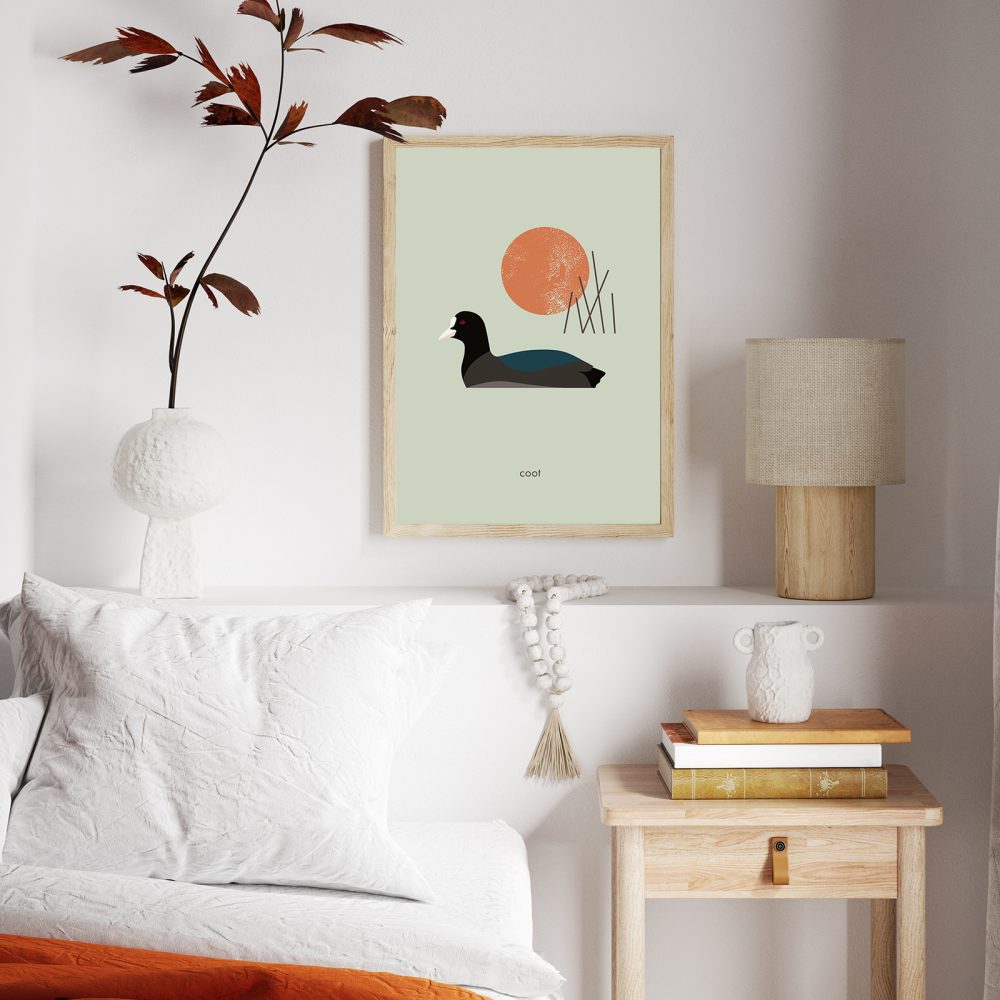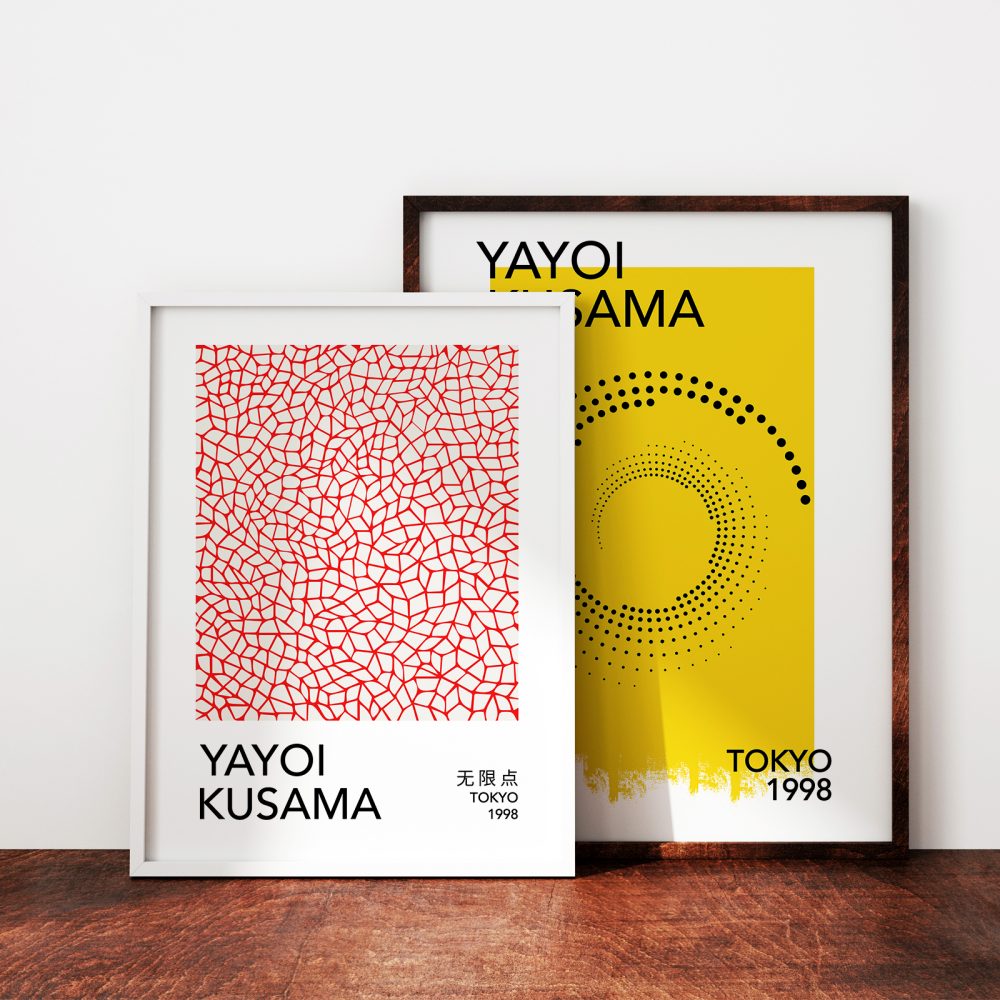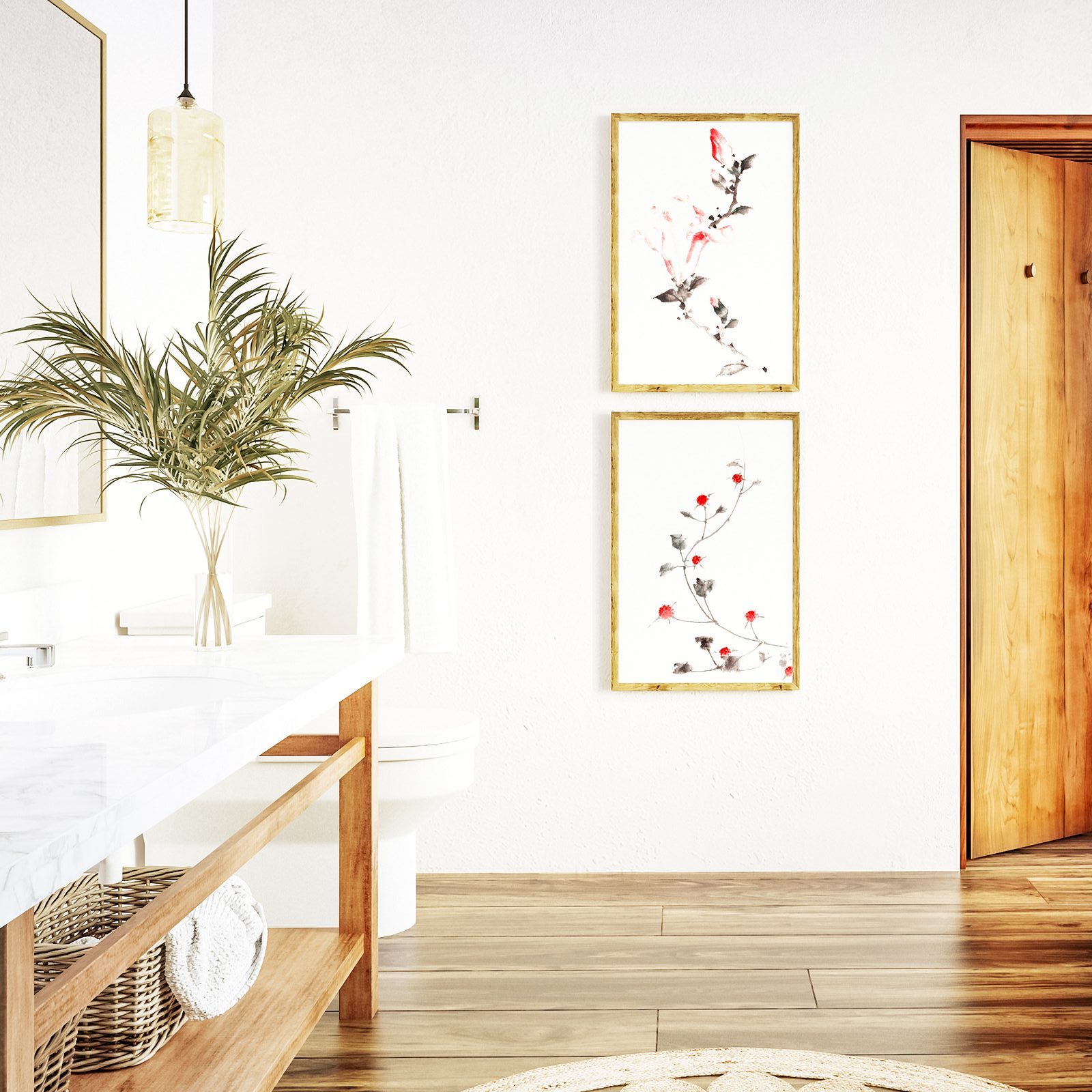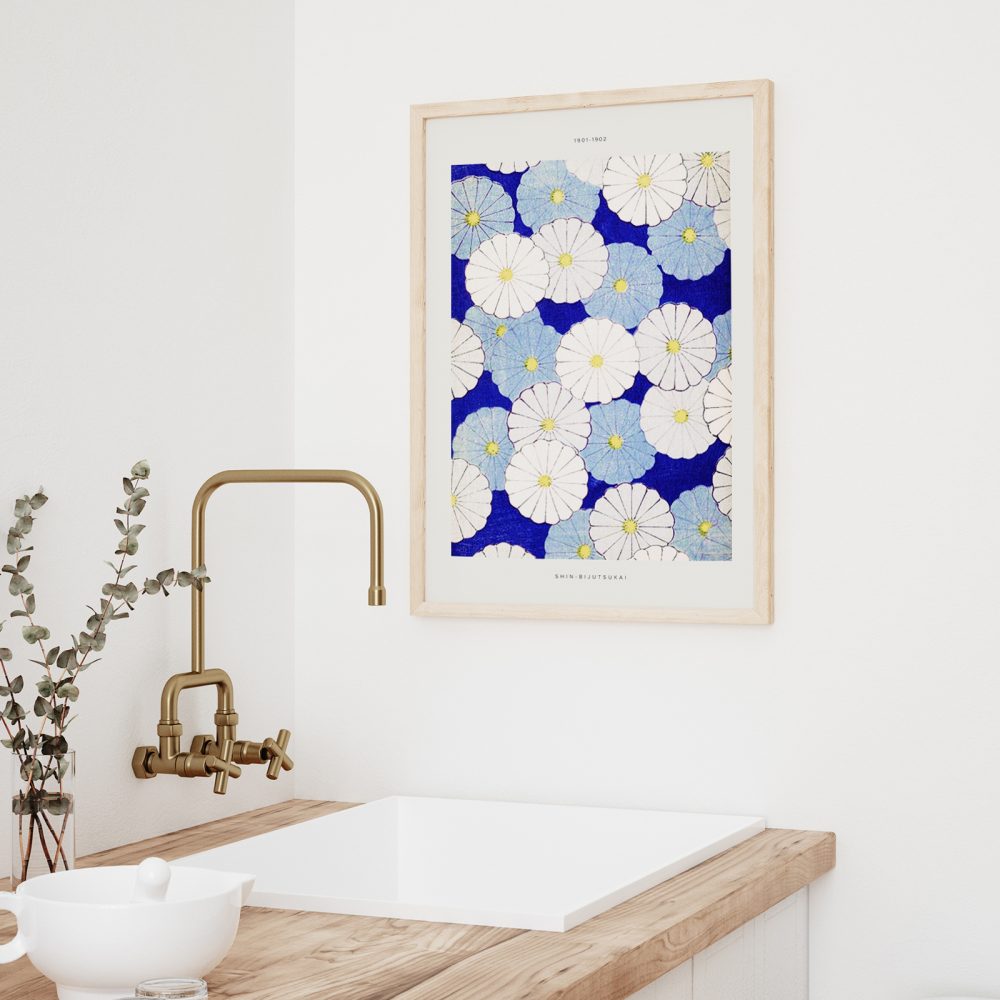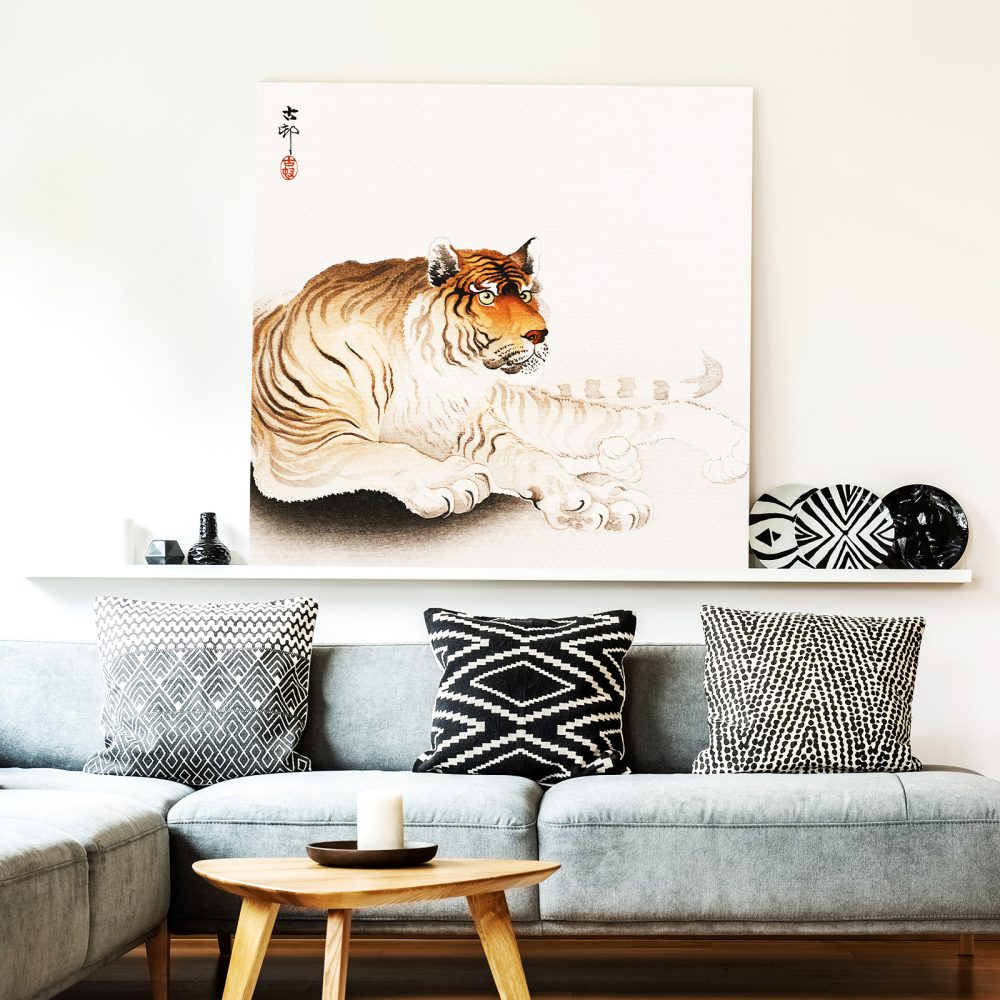 ---
Katrin Strohmaier spends her days as a mouthpiece for Photocircle with a penchant for development, interior design and human rights. From there, she spreads the good news that you can make the world a little better simply by buying art.